 Local child advocate takes on new role serving families in Ouachita Parish
When Antoinette Hoard saw a chance to reach out to more local families and children she jumped at the opportunity. Having spent most of her career serving the needs of her community, she was intrigued by the new program that was launching to provide Head Start and Early Head Start services across the Ouachita Parish.
Innovative Network of Knowledge (INK) was looking for a grants director to lead their new outreach effort and Antoinette was ready. Since graduating from the University of Louisiana of Monroe with a bachelor's degree in social work in early 2000, Antoinette had been active as a children's advocate, working first as a residential services coordinator and then as an early head start director before becoming the chief operating officer for a regional nonprofit that serves the needs of children in 2014. She currently serves on the governor's early childhood coalition committee as well as Geaux Far Louisiana steering committee.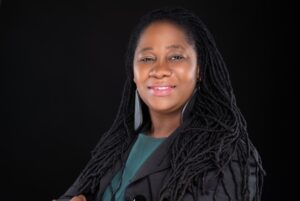 What attracted Antoinette to this new opportunity was its expansive outlook. "They flipped the model," she said. "They are going to saturate the area with program opportunities at every level – in the schools and in the community – rather than creating a silo and waiting for families to come to them. That is what caught my eye."
Antoinette can hardly wait to get to work in her new role. She has dedicated her life to serving others in need and has now found a program that shares her enthusiasm for that kind of selfless commitment.
Antoinette grew up just down the road in Rayville, Louisiana and came to Monroe to attend school on a track scholarship where she competed in the 100, 200 and long jump contests. The only girl in a family with seven brothers, Antoinette has now raised two sons of her own with her husband Darrell Hoard, a Marine Corp veteran.
Dr. Denise Shetter, executive director for INK, said she was immediately attracted to Antoinette upon meeting her after seeing her dedication to her work in the community. "I knew she was a perfect fit for the energetic, passionate professional profile that we developed for the position," she said.
INK is an educational nonprofit that acts as a problem solver for administrators and educators, while providing holistic services that promote childhood development.